Lesley Watson is a BIS Houston educator and a mom of two BIS students. BIS Houston is short for British International School of Houston whose mission is to transform the lives of learners. They offer unique opportunities to students of over 70 nationalities with a personalized approach making them one of the finest private schools in America. As a teacher and a parent, Lesley is able to offer a unique, first hand perspective of this world renown private school right here in Houston. Teachers are the heart of every school, so thank you, Lesley, for sharing your BIS story with us and for teaching and caring for the next generation!
As a child, I had always enjoyed playing the piano, guitar and violin. I especially loved teaching others from a young age. This love of learning and sharing led me to where I am now, an elementary teacher at the British International School of Houston. In 2015 I was extremely excited to move from the UK to Houston, Texas with my husband and two children for my first international teaching position. Over the past 6 years I have developed and grown as an educator, the BIS Houston way.
As a parent, I have witnessed our teaching approach first hand with my own children and couldn't ask for more in an educational setting. Both started their journey in education from the age of 3 at BIS Houston in the inspiring Early Years/PreK setting, and it's pretty scary to think how my eldest is nearly ready for Middle school.
It has been reassuring to see my children develop in confidence as they move through the school. I am really grateful to their caring and nurturing teachers who have made their experience in school such a success. When we first came to the USA, my eldest child, Elliot's first school experience was BIS Houston. Initially, he was a shy young boy who needed plenty of encouragement. Almost instantly, he became a confident, happy learner; happy to try anything, happy to take a risk, happy to fail, happy to collaborate. He has developed a passion for soccer and this has always been encouraged and celebrated at BIS Houston. My daughter, Edie, enjoys the exploration and continuous provision provided lower down in the school. She is always encouraged to explore, inquire, think and lead. Already, at a young age, she has developed a passion for reading and is constantly challenged and supported by her wonderful teachers.
At BIS Houston, not only am I privileged to work in a beautiful, state of the art building, I get to work with the most talented and most inspiring educators. As a full time, working parent, it's reassuring to know that my children are in the most caring, supportive learning environment, where they are challenged, encouraged and looked after. The teaching approach at BIS Houston enables each learner to develop, fail, risk-take and succeed.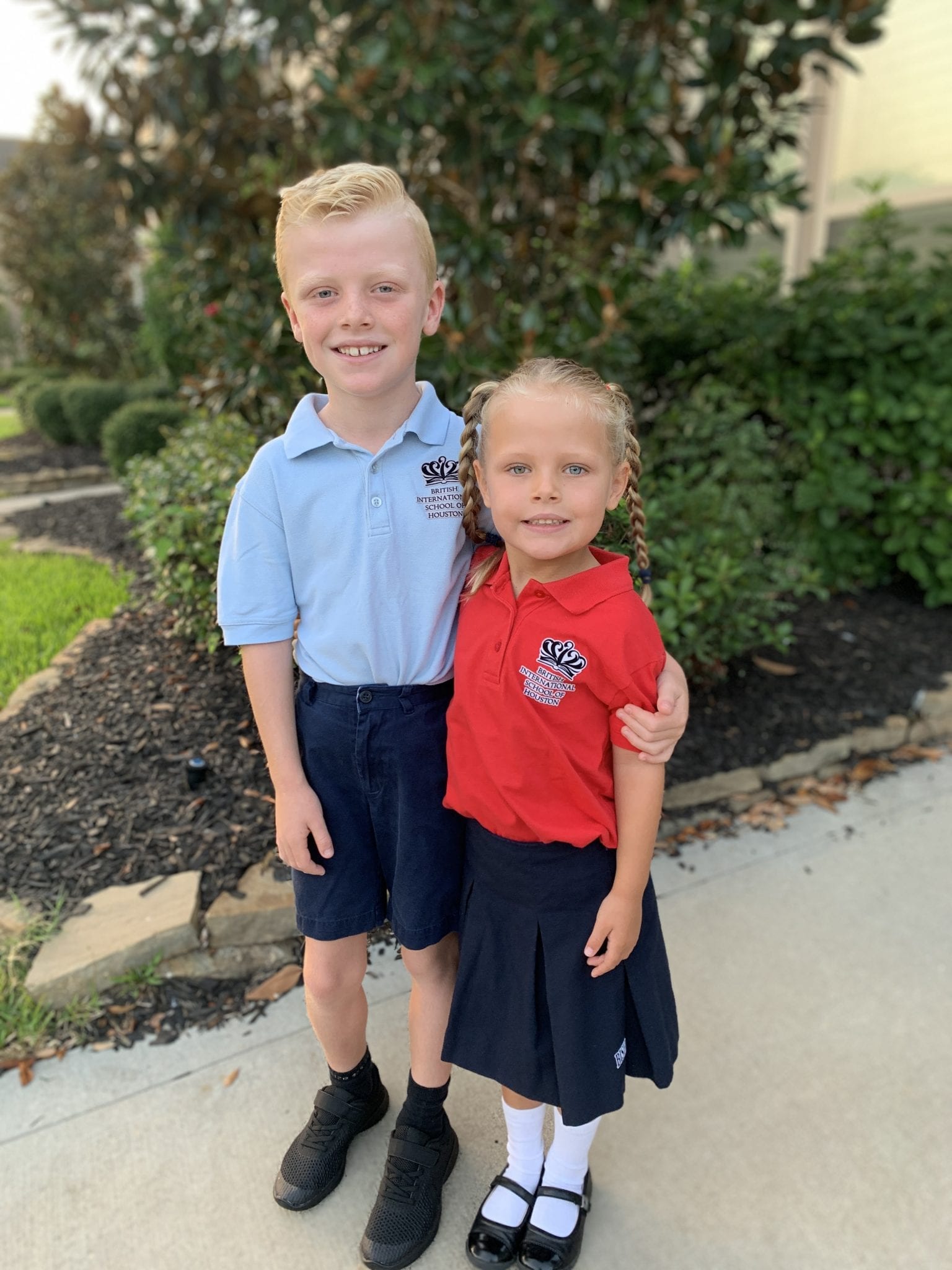 In my role as the Head of Fifth Grade, one of my very important responsibilities includes supporting each student through their transition from Elementary to Middle school. As a PreK through 12 school, it's important to have a continuous, vertical learning journey throughout the school to ensure continuous progress for each individual. A smooth transition leads to happy, prepared learners as well as parents and educators. The transition process starts early in the academic year, where we share with parents what to expect in their child's final year of elementary education. Parents and students meet their middle school educators and are involved in the transition process. In addition, we let the students experience the technology they'll be using in Middle School to help them prepare for the next phase of their learning.
As a teacher and as a mom I love that my children are here experiencing this with me.
To learn more about BIS Houston, head over to their website and RSVP to one of their Virtual Open Houses:
This post contains sponsored content.